OUR CORE VALUES
Jewellery for all senses

See
Exploit clear and simple forms to find that "indescribable something" that stimulates, gratifies and keeps their jewellery recognizable. Stockert&Cie. maintains a subtle, satiny vision for creations that long to be touched.

Feel
The lines of Stockert & Cie's jewellery, whether asymmetrically slinky or in tender suspension, always feel and embrace you. Like wearing nothing and yet beautifully dressed in sensuous style.

Experience
Wearing the jewellery is the key to experiencing the mastery of the high quality workmanship that goes into these uniquely finished jewellery pieces of smooth gold, silky platinum bedazzled with the most precious of gemstones.
AN AMBITIOUS COMPANY SINCE 1879
Inner attitudes take on unique forms
Christian Stockert of Stockert & Cie. leads this business successfully into its fourth generation. This internationally savvy businessman is quite at home with his collection around the world. Inspite of this inherent cosmopolitan flair, down-to-earth virtues such as diligence, discipline, honesty and precision are highly evident at Stockert&Cie. This company stands tall in Pforzheim, Germany with its team of 18 hand-picked staff, each specially selected for their singularly skilled expertise.
SENSUOUS JEWELLERY SINCE 1879
The obligation to tradition
In 1879 Valentin Stockert founded the chain and jewellery manufacturers Stockert & Cie in Pforzheim, and later passed on the company to his son Hermann Stockert.
Agathe Stockert's certain feeling for style and beauty had a major influence on production during the time in which she ran the company, so that Stockert & Cie was able to make its name with extraordinary pieces of jewellery.
Bernhard Stockert is responsible for the high class and refinement of today's precious collections. He has a passion for jewellery design and its perfect translation into fascinating pieces of jewellery.
The successful positioning of the exquisite collections on the international market is the responsibility of Christian Stockert who – now in the fourth generation – is head of sales & marketing.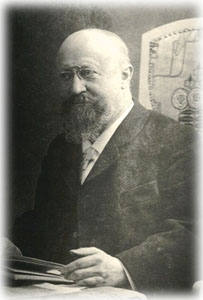 CONTACT OR VISIT US
We are happy to speak with you.
From design concepts and sourcing specific technologies, materials and gemstones to handmade creations - we are making jewellery dreams come true.
STOCKERT & CIE
Simmlerstr. 14
75172 Pforzheim
Germany